Affordable Housing Preservation
TRANSFORMING
AFFORDABLE HOUSING
BACK INTO THRIVING COMMUNITIES
Alliant Strategic Preservation Funds now raising Fund Ill. Rents are continuing to rise and yet incomes have stagnated and/or gone down on a normative inflation basis. This has resulted in an increase in homelessness and a drastic shortage of affordable housing in this country.
America is losing up to 100,000 affordable units every year due to the expiration of their affordable covenants where these properties have expiring Low Income Housing Tax Credits "LIHTC" from market rate rental spikes allowing them to be removed from the program. In addition, an estimated 125,000 units annually are being "lost" to obsolescence and other factors. It is estimated that we as a nation need to build 325,000 units annually to keep up with current demand. In prior years, we have fallen dramatically short which has drastically exacerbated the shortage of housing that is affordable.
Alliant Strategic buys and preserves existing LIHTC properties and keep them in compliance and from going to market rents. This is a value add, rehab strategy whereby properties are purchased for the intent of enhancing cash flow (moving rents to their affordable limits) by refreshing tired, undermanaged assets and transforming them back into thriving communities. This is the ultimate Impact Investment resulting in what we consider solid, "defensive" returns as affordable housing has consistently performed at maximum occupancies over the life of the Low Income Housing Tax Credit program since its passage in 1986.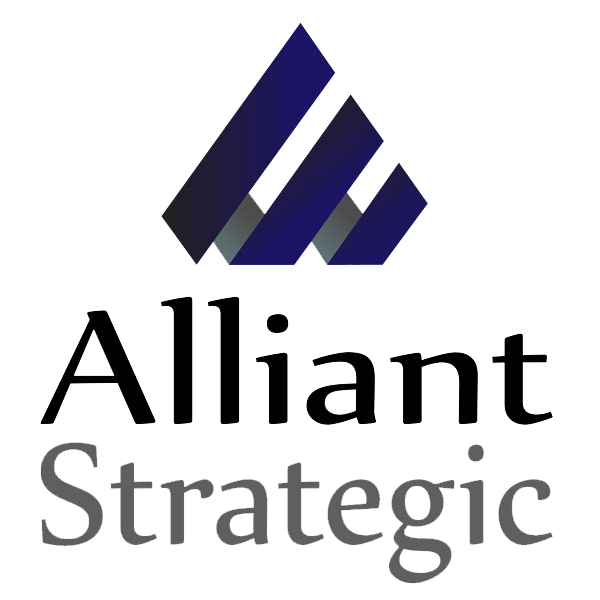 WHAT ARE OPPORTUNITY ZONES?
The Tax Cuts and Jobs Act of 2017 offers taxpayers certain tax incentives designed to encourage long-term investments in distressed communities and government partitioned low income areas across the country. These areas, called "Opportunity Zones," are designated by the Governor of each state.
If done correctly, investments in Opportunity Zones have the potential to pull millions of Americans out of poverty AND generate both financial and social returns for investors. The 2017 Distressed Community Index (DCI) reports that 52.3 million Americans currently live in economically distressed communities with more than a quarter of those residents at or below poverty levels. This means that one in six Americans could have a chance at a better life that ultimately trickles down to future generations.
So how do these incentives work. According to a press release issued by the U.S. Department of the Treasury and the Internal Revenue Service (IRS), investors can defer tax on prior capital gains up until December 31, 2026 as long as those gains are reinvested into Qualified Opportunity Zones. These investments are pooled into certified investment vehicles called "Opportunity Zone Funds," which are required to have at least 90 percent of their assets invested in these zones.
If an investor holds the O Zone investment for 5-7+ years they will benefit from an improved "stepped up basis" - as much as 15% for investments held for 7+ years. Should an investor hold their stake in said fund for 10+ years, they would then benefit from not only the 15% step-up in basis, but also from a permanent exclusion of all gains accrued after investing in the O-Fund. This is a significant incentive that should prove to be very transformative for these communities and lucrative for investors.
Opportunity Zones are determined by the states and approved by the government. However, Governors are limited in their selections and can only name 25% of their state's low-income areas as Opportunity Zones, which then hold the designation for 10 years.
WHY SHOULD I INVEST IN AN ALLIANT STRATEGIC O FUND?
Alliant Strategic has begun raising funds for its first ASI Opportunity Housing Zone Fund 1 which 90% of its investments will be contained within the designation of Opportunity Zones The following link shows every address and whether or not it is located in an Opportunity Zone...
View Map
At Alliant Strategic, our experience in low income areas spans over $10 billion in tax credit syndication in 85 institutional funds and over 140,000 units built and/or rehabbed covering Low Income Housing Tax Credit and workforce housing properties over 20 years. Due to the sensitive nature of the tax credit program and the care needed to ensure proper stewardship of investment, the top 100 institutions in America have trusted us to watch over their tax basis and guard against any recapture of tax credits. Similarly, Opportunity Zone funds will require proper care by Alliant Strategic to make sure similar recapture of capital gains are not realized by our institutional and private wealth clients.
We at Alliant Strategic have been champions of the workforce and economically challenged resident for decades. Opportunity Zone Funds seem to have the components necessary to maximize financial, social and environmental returns that investors desire and require and are ultimately beneficial for communities. Tax breaks used to incentivize investment into these historically depressed neighborhoods have the potential to transform and reposition communities throughout the nation. Post-investment results for residents such as a higher quality of life, fueled by economic diversity and activity, enhanced by infrastructure and improved housing supply, more job opportunities that collectively help raise their standard of living.
However some postulate that investment in these areas could come at a significant cost to those living in these communities, and it usually does. Investment opportunities in low cost areas tend to entice and attract even more investment in said areas, which then increases the demand for and cost of housing in these zones. When job growth and income levels fail to keep up with rising costs, lower-earning individuals and families are by default pushed out of their neighborhoods in search of cheaper lands, effectively negating potential social benefits. This is an ironic result to say the least.
What many in the affordable housing space are currently pondering is "how do we reduce this risk?" Given the loose guardrails of the current statutory legislation as it's written, it will be challenging for the government to regulate the types of investment projects that will ultimately operate in these regions. We feel the onus to do so will eventually fall on developers and investors themselves to ensure that their investor dollars work to improve area conditions for existing residents –not to replace them entirely with wealthier ones.
WHAT WILL MY FUNDS BE INVESTED IN?
The preservation and development of affordable and workforce housing is critical to solving the biggest crisis facing this country. As wages have stagnated and rents have increased nationwide, the shortage of housing has exponentially grown into a major issue that is sure to affect our economic recovery and our society's stability if we don't act now. With a shortage of 3.4 million units needed to be created by 2034, we feel the greatest "dent" can be accomplished by investing directly into housing solutions in these Opportunity Zones.
We will seek to buy existing older apartment complexes in disrepair, transform older warehouses and outdated, obsolete buildings into shelter for the masses and of course build as much product as possible from the ground up. By working in conjunction with market rate investments and our vast experience in the Low Income Housing Tax Credit market, we will also leverage our extensive relationships with impact investors and foundation/endowment stakeholders to layer or traunche investments to maximize both impact and return to our investment clients.
We strive to make happy residents, who are the ultimate source of our revenues…from the rents received from hard working people who dwell under our roofs. We have found that happy residents stay, pay and refer their friends and this is just plain good business.
HOW WILL THE FUND BE STRUCTURED?
Funds will be structured similar to the over 85 institutional funds we have covering over $10 Billion in AUM. There will be a pref and waterfall with market rate fees that are in concert with other similar low income housing fund models. For further information please submit your inquiry below:
Strategic Realty Holdings, LLC
26050 Mureau Road, Suite 101
Calabasas, CA 91302
P: 818-737-8000